Pre-order FIST CITY EP on La-ti-Da////
Pre-order the new FC EP on La-ti-da Records!
500 copies total:::350 black:::150 color
Black pre-orders now available (($5.00))
Color pre-orders only available in the six pack bundle here.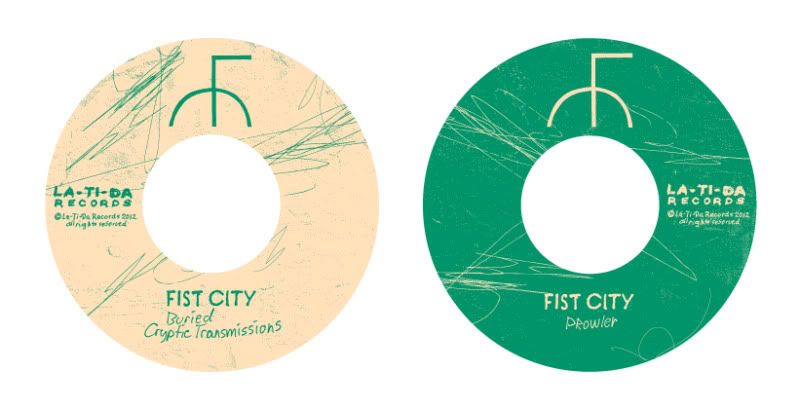 …picking up on the same cryptic transmissions….
Post Info
Posted on Thursday 10 May 2012.
1 year ago.